Typical Brazilian made dual-fuel (ethanol and gasoline) or full flex-fuel automobile models. License plates blured to protect privacy. (Photo credit: Wikipedia)
Reduction of flood and associated extreme weather costs is the primary benefit of climate change mitigation. (Photo credit: Wikipedia)
NASA Scientist James Hansen Arrested, August 29, 2011 Photo Credit: Ben Powless (Photo credit: Wikipedia)
Estimated climate forcings between 1850 and 2000 (Photo credit: Wikipedia)
Animated cut through diagram of a typical fuel injector, a device used to deliver fuel to the internal combustion engine. (Photo credit: Wikipedia)
Nov 30, 2012
WHO CAUSED SANDY?
Dr. William Gray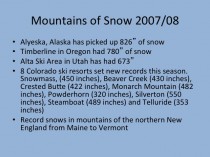 The main misconception among those who believe in human-induced global warming is to assume that all the many large and varying energy terms of the natural climate system remain constant over long periods and that the only changes that matter for climate are the very miniscule variations of human affects.
Dec 11, 2012
Extreme weather and superstition
The system, in which companies buy and sell permits to produce greenhouse gases, is a "half-baked" and "half-assed" way to deal with global warming, Hansen said.
His comments Tuesday were typically blunt. Cap and trade, he said, does little to cut emissions. But it does enrich the trading desks of banks, who have a new market to explore.
"Why do you want big banks in this problem?" Hansen asked. "Why should they be making money? Every cent they make is coming out of the public's hide. And they add absolutely nothing. What you want is a system which is very simple and makes things cleaner."
what can happen if an automobile is not specifically designed for E15 fuel? Apparently quite a bit. First, it can attack rubber hoses, gaskets, seals and o-rings that are not specifically designed to withstand it. This means hoses like the one that goes from the fuel filler to the tank and the ones that go to the engine from the tank. The fuel injection units have gaskets, seals and o-rings it could attack. They also have things made from plastic such as throttle position sensors, fuel temperature sensors and idle air control valves that may not be made to withstand E15. On even older cars using carburetors, it can attack all the seals and 0-rings inside the carburetor.
E15 can also cause corrosion problems with metals like aluminum. It can corrode the aluminum fuel lines to the
fuel injectors
on some cars and even corrode aluminum intake manifolds. If you look at a
flex-fuel car
, it will have all fuel related parts made of materials designed to withstand the corrosion effects of the higher ethanol content. Got an older car with a carburetor? It's most likely that the body of the carburetor is aluminum.
Can you imagine what will happen to an older car that starts leaking fuel into a hot engine compartment ? Most likely the fuel will spray out someplace and sooner or later leak on to the hot exhaust manifold and catch the car on fire. Same if the
fuel line
from the gas tank leaks onto the hot exhaust pipe or muffler. All possibilities using E15 in cars not designed for it.
( As it happens, I bought a `98 Ford instead of signing on the never never at my age. Using up a car instead of building from scratch does not equate to using more energy. )
Saturday, November 17, 2007
Heart-heavy reading, with an impact like the doctor telling you that you have a very serious problem:
clipped from
abc.net.au
Global warming could be irreversible: IPCC

The UN's Nobel-winning panel on climate change completed a draft report that said the consequences of global warming could be "irreversible".
The report by the Intergovernmental Panel on Climate Change (IPCC) encapsulates a massive review of the global warming issue, with the goal of guiding policy-makers for the next five years.
Human activities "could lead to abrupt or irreversible climate changes and impacts," the agreed text said.
The so-called synthesis report summarises the main points from three massive documents issued this year covering the evidence for climate change; the present and possible future impacts of it; and the options for tackling the peril.
After Saturday, attention will shift to a meeting in Bali, Indonesia, next month.
Governments will try to set down a 'roadmap' for negotiations that will

end in a deal to cut carbon emissions

and help developing nations adapt to climate change.
Some of you may have noticed over the past few days the UN's multi-tiered alarmism road show to push the "new" scary IPCC report. This actually happens to be a summary of the three summaries released in staggered, media savvy fashion over the past ten months, the window for work to be considered having closed well over a year ago. As such, it inherently cannot contain anything new or newsworthy without running afoul of the IPCC's claim that the underlying work and claims made in the summaries has been "peer reviewed" (now
proven
to be an unsupportable claim, if one that's still made today).
As part of its campaign the IPCC has claimed that everything is happening faster than previously projected. Why, they've even claimed that greenhouse gases are increasing faster than predicted, which is really quite something given that the IPCC assumes, via its computer models, an annual rate of GHG increase that has been
exposed
as being twice as great as three decades of observations reveal.
Yesterday on NPR's radio program
To the Point
, I said it was dishonorable for ExxonMobil to support a carbon tax. I compared ExxonMobil's reported embrace of carbon taxes to
Enron's
lobbying
for the Kyoto Protocol.
Enron was a a major natural gas distributor and saw in Kyoto a means to suppress demand for coal, natural gas's chief competitor in the electricity fuel market. ExxonMobil is a major natural gas producer. So I took this to be another case of
political capitalism
– corporate lobbying to replace a competitive market with a rigged market to enrich a particular firm or industry at the expense of competitors and consumers.
The hope among carbon-tax proponents is that they can sugar coat the tax and make it palatable to conservatives, or at least to enough conservatives. This proposed confection has two ingredients. First, the carbon tax is to be a revenue-neutral swap for some even more harmful tax. Second, a carbon tax would obviate the need for regulation of carbon dioxide and for subsidies to low-carbon energy.
"Revenue neutral" is supposed to mean that each dollar raised will cut another tax by a dollar. But with neutrality there is no gravy to spread around to all the special interests—and we are talking about $100s of billions in gravy every year. So revenue neutrality will never happen. . . .
Just in case there might be some confusion as to whether the left is willing to trade off regulation for a carbon tax, Representative Waxman recently cleared things up: "A carbon tax or a price on carbon would be a strong incentive for the development of new technologies. But because it's so complicated, I would not support preempting EPA. EPA can assure us that we can actually get the reductions we need."
[click to continue…]
Climate Bill/Carbon Trading- This bill should be dead in the water. We cannot pass with a straight face a bill that was built on a false premise using manipulated scientific information. Carbon trading and all the other money making and taxing schemes should be crushed.
What I find frightening is the fact that most of the people will buy into Human Caused Climate Change just because power speaks it… even though the data and factual analysis show it to be untrue.
In 1998 a group of concerned scientists began a concerted effort to counter this trend, and to stop the false UN-IPCC push to tax the people of the world and blame climate change on humanity. This HUGE effort has gone totally unreported by the mainstream media. It is the
Global Warming Petition Project
.
the media.)
Here is a direct link to the thinking and analysis on CO2 I did in a 2007 article.
The climate has always cycled over time. We are now in a cyclic warming trend and the data shows its long cycle predictability. With interdisciplinary communication, science has opened much of the climate change complexity to the light of reason and out of the realm of fear. Fear is what the UN-IPCC, the politicians, and their minions have chosen to foist on us, a snake god operation in the name of anthropogenic climate change. The IPCC has been unmasked as the political organization it is, with it's money making, world carbon tax, agenda/scam.
The proponants of human caused climate change rattle on about polar bears being destroyed by humanities evil CO2, which is BS. They also go on about island nations like Tuvalu being flooded by "humanity's evil." The data shows that the sea level world wide was about 12 inches higher during the Medieval Climate Optimum from about 750AD to 1200AD. During that time the average ocean temperature reached 24.2 degrees C. Then the Earth plummeted into the Little Ice Age which at it's coldest dropped the ocean temperatures to 21.8 degrees C in about 1750AD. This is when the Thames, the Delaware, and Hudson rivers used to freeze solid every winter. We are now at 22.8 degrees C, which is below the 3,000 year average of just a tad under 23 degrees C. We are still coming out of the Little Ice age today! 1000 years ago the Island Tuvalu was almost under water, and will be again, but not because of human causes!
Posted in Uncategorized with tags
Aspartame
,
Health
,
Janet Starr H
,
Janet Starr Hull
,
poison
,
Side Effects
,
Sweet Poison
on July 17, 2012 by truthwillrise
I am giving an analysis of the side effects of aspartame. Please check what you are eating! For more great information, check Janet Starr Hull's book "Sweet Poison".
Industry lobbyists behind 'scientific' claims in IPCC press release
The entire world will soon depend on renewable energy so governments ought to start subsidizing these industries immediately. So said the
United Nations
Intergovernmental Panel on Climate Change (IPCC) in a report released Tuesday. The study's conclusion was such a blockbuster that the panel issued a press release last month previewing the finding. "Close to 80 percent of the world's energy supply could be met by renewables by mid-century if backed by the right enabling public policies a new report shows," it proclaimed.
Since this statement was supposedly based on actual scientific research,
Steve McIntyre
, editor of the
Climate Audit
blog, did what the IPCC must have assumed nobody would bother doing. He checked the sources cited in the report. He discovered the IPCC's banner claim was not the work of prestigious and disinterested scientists toiling away in a laboratory, but of hacks with a political agenda and direct financial stake in the issue.
More than 7,000 environmental NGO activists attended the Doha confab — and next time around they won't forget who sent them, now that Jonathan Pershing, chief U.S. negotiator for climate change at Doha, has pointedly reminded them who paid for their presence in Qatar. They and the official delegates will be there for specific objectives: more money, more power, more control.
Posted in Uncategorized with tags
Aaron Russo
,
Crime
,
False Arrest
,
Income Tax
,
International Bankers Money
,
IRS
,
Joe Bannister
,
Occult Science Radio
,
Publication 6200
on July 7, 2012 by truthwillrise
Sherry Peel Jackson was a former IRS employee who discovered the truth about the income tax and started speaking out and sharing her knowledge with people. She was arrested for a non-crime and sentenced to 4 years in prison. Her story is a travesty and more people should know about it.
Check the interview with her husband on Occult Science Radio at http://www.blogtalkradio.com/illuminated-one/2011/06/20/bro-colin-jackson-hus…
Watch America: Freedom to Fascism at http://video.google.com/videoplay?docid=-1656880303867390173
How Educated in the Sciences are You
Pindar
Yeah it's all hogwash,the exaggeration is clear and the solutions ridiculous. However you cannot 'prove' a negative. Imagine trying to answer a question like what evidence proves God does not exist as opposed to the mountain of things you could say as evidence that God 'might' exist.
This is why the warmers have to be the ones presenting real evidence and not just spouting unproven hypotheses ,adjusted data, wild alarmist stories generally based on hearsay,hopelessly inadequate computer models,forgetting history,ignoring the Sun and just general nonsense.
Also global warming ignores quite a lot of basic science facts,such as a lack of co2 is the limiting factor for plant growth,carbolic acid is 'weak' therefore having an association constant,co2 being heavier than air so collecting nearer the ground,how trillions of tons of ice can melt nearly instantly with a 100 year temp increase of 0.8c when it's tens of degrees below freezing for most of the year anyway.The list goes on.
The point is it's the warmers who need solid 100% proof if they want to turn the world upside down.
Fran Manns
I have a Ph.D. in Geology. I earned it by working my way through school over a period of 15 years of post-graduate education. Moreover, I have read widely in earth sciences and both sides of the anthropogenic story since 1990. The most important learning? "The moment you begin to believe your own hypothesis, you are a dead duck as a scientist.
As a geologist, because proofs are difficult, I have become very comfortable with the concept of multiple working hypotheses – It is necessary to read widely and to examine the other climate change ideas out there. I'd point out anthropogenic global warming is not a hypothesis. There is no scientific support whatsoever, only belief. It's a dangerously metastable belief, about to fall over of its own weight.
For instance, the Danes at the Danish National Sace Center have been on the case for a long while, studying the sun. Who would have thought the sun would be involved in warming? The first paper to read is Friis-Christensen and Lassen (Science; 1991) If you can find the entire issue in the reference library, you will see the editor's comment referred to this paper as hitting the ball into the anthropogenic court. The causation is under scientific review, however, and while the radiation from the sun varies only in the fourth decimal place, the magnetism is awesome. The correlation with solar activity broke down when Pinatubo erupted in 1991; my tomatoes did not ripen that summer either. Is this the exception that proves the rule?
The important correlation between warming and cooling is the sunspot peak frequency, not the actual number of spots. However, we all realize correlation is not causation. Sunspot peak frequency proxies for the rise and fall of the sun's magnetic field, which shields earth from cosmic radiation. Cosmic radiation is currently at its highest ever measured because the sun and earth's magnetic shields are down; climate is changing. The climate celebrities, however, are linking climate and the carbon economy. Maybe not evil; just wrong.
The third ranking gas is CO2 (0.0383%), and it does not correlate well with global warming or cooling either; in fact, CO2 in the atmosphere trails warming which is clear natural evidence for its well-studied inverse solubility in water: CO2 dissolves rapidly in cold water and bubbles rapidly out of warm water. CO2 has been rising and Earth and her oceans have been warming. However, the correlation trails.
What about the sun? Svensmark of the Danish National Space Center has experiments scheduled for the Hadron collider to test his basement experiment where cosmic radiation force instantaneous vapour nucleation. Elevated solar flux (> 10 protons per cc) appears to cause fog in the Great Lakes and clouds too.
The hypothesis of the Danish National Space Center is as follows: quiet sun allows the geomagnetic shield to drop. Incoming galactic cosmic ray flux creates low-level clouds, more snow, and more albedo effect as more is heat reflected resulting in a colder climate. An active sun, in contrast, has an enhanced magnetic field that induces Earth's geomagnetic shield response. Earth has fewer low-level clouds, less rain, snow and ice, and less albedo (less heat reflected) producing a warmer climate.
That is how the bulk of climate change likely works, coupled with (modulated by) solar magnetism (sunspot peak frequency) there are cycles of global warming and cooling like waves in the ocean. When the waves are closely spaced, all the planets warm; when the waves are spaced farther apart, as they have been for this century, all the planets cool.
Many answers yield many new questions: the change in cloud cover is only a small percentage, and the ultimate cause of the solar magnetic cycle may be cyclicity in the Sun-Jupiter centre of gravity. We await more on that.
Although the post 1960s warming period appears to be over, warming and attendant humidity have allowed the principal green house gas, water vapour, to kick in with more clouds, rain and snow depending on where you live to provide the negative feedback that scientists use to explain the existence of complex life on Earth for 550 million years.
We can likely kick much of the carbon economy sometime late the twenty-first century, but we must not rush to judgement for the wrong reason. The planet heats and cools naturally and our gasses are the thermostat. Nothing unusual is going on except for the Orwellian politics. In other words, it is probably not the heat; it is likely the humidity.
Climate and Science Volte Mort
Global Warming and Science:
Global Warming and Science So far the balanced story of basic science is not getting through to the public There is at least one alternate hypothesis and a new theory Fran Manns, Artesian Geological Research, Toronto
What is Climate Change?:
What is Climate Change? Throughout time the Earth's climate has varied Since the base of the Pleistocene (1.8 M ya) there have been at least 30 glacial - interglacial cycles of 40,000 years to 100,000 years duration with interglacial periods warmer than now between them Sea level has risen 125 metres in the past 20,000 years. That 6 mm a year (arithmetic average). IPCC recently cited 2-3 mm a year – one might say it's slowing down. The world's coastal tribes have flood myths because they migrated around the world and lived upon the continental shelves Between glacial ages the climate varies due to external and internal influences – some result in cooling. Others allow the Earth to warm There are short-term cycles – e.g. 'El Niño', among others: for example - the 10 to 12 year long solar energy cycles, and cycles that relate to oscillation of Atlantic and Pacific ocean masses, and the Milankovich orbital cycle.